David Nath, MSc. MRICS, Head of CEE Hospitality, Cushman & Wakefield, Prague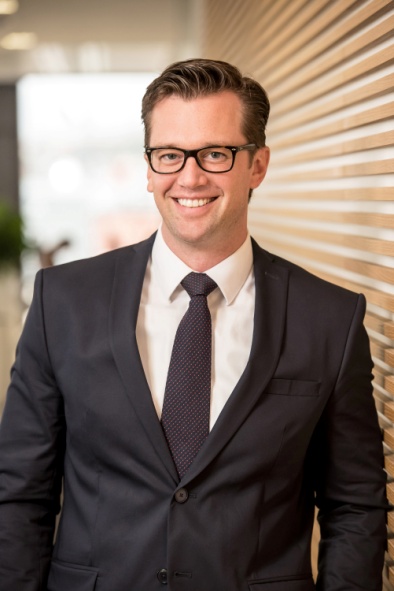 David joined Cushman & Wakefield Hospitality in 2014 and is based in Prague, Czech Republic. David´s responsibility at Cushman & Wakefield is to lead the Central & Eastern European hospitality team (investment, valuation, development advisory, and operator selection) and support Cushman & Wakefield offices in Western and Eastern Europe with any hotel investment opportunities.

David has over 14 years of experience in the hospitality sector. Before joining Cushman & Wakefield, David worked for alternative investment vehicles such as Keystone Hospitality Fund in Luxembourg. Prior to that David worked for 7 years in leadership and managerial positions at an international private equity investment company focusing on hotel developments and operations in Europe.

KEY ASSIGNMENTS
• Investment Transactions – David works on several hotel investment transactions within the CEE region advising on disposals and acquisitions;
• Investment Advisory – David personally advised a German group of private equity investors in association with Crowe Horwath International to establish an alternative investment vehicle, a Luxembourg based SICAV fund called Keystone Hospitality Fund. The fund was an open ended, real estate quota fund focusing on the acquisition of Hotels and Resorts, Serviced apartments, Retirement houses and Medical clinics in EU.
• Development Advisory and Project Management – David has experience of Hotel Development and Project Management within CEE and Scandinavia, including the final stages of branding and opening.
• Operational Advisory – In his previous roles David advised hotel operating subsidiaries on their operations during the pre & post opening phases. By especially focusing on contracted third party suppliers among F&B, Sales Housekeeping, H&R, Technical & Maintenance divisions, etc. David was able to achieve optimization of operating costs and increase of GOP.
• Loan Facility Arrangement – David has advised on numerous debt raising processes for hotel development projects as well as hotels under operation in CEE.
• Valuation – David is involved in the valuation of single asset or large real-estate portfolios of asset owners and significant real-estate investors.