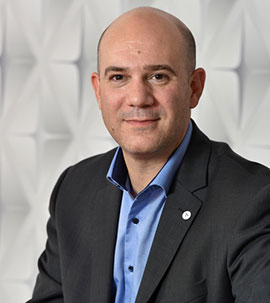 Christophe Chamboncel
VP Operations, Accor, South Eastern Europe
Passionate about getting up in the morning to make a difference while keep on learning every day, having fun and enjoying life. A born optimist, believes in people, encourages creativity and ownership, and doesn't take 'no...it's not possible' for an answer.
Top management professional with 18 years of round experience, starting as F&B Manager in Midscale properties, then becoming Deputy General Manager and finally becoming General Manager of various Flagship properties in Africa & Eastern Europe, resulting in being capable of understanding a complex & cultural business using different lens.
Operation, Customer & Asset Management experience developed by managing a multi-category properties in a multi-country/cultural environment, in highly competitive businesses and organizations within CSE territory.
Champions multi-disciplinary teams and approaches. Believes in the power of diversity to identify opportunities, innovate, solve problems, make better decisions, and be more competitive.
Gets results by inspiring, empowering, and constantly challenging status quo. A passionate and influential leader with an excellent track record of energizing organizations to deliver exceptional results while having some fun along the way.
Balances data analysis with gut instinct.
Skilled at networking - opening lines of communication, putting people together, and fostering trust and collaboration.
Specialties: top level Client Service, international experience in Brand Strategy, Customer Management, Project mode approach, Strategic Planning, Virtual team management, Clustering, Consumer research, Customer Business Development, Organization Design